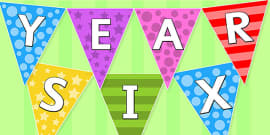 Secondary Schools Allocation
If you have received an offer from a school that you did not apply for or which was not your first preference please accept the place and then contact the preferred schools to go on their waiting list. School staff will be happy to help.
Class teacher (Monday to Wednesday): Mrs Cox
Class teacher (Thursday and Friday): Mrs Ross
Teaching Assistant (all week!): Mrs Clark
This half term we are moving on to our History topic of 'From Stone Age to Iron Age'. We will link this to other curriculum areas, most notable Art and Writing. Our Science topic is 'The Circulatory System' where the children will learn about how blood transports oxygen and nutrients around the body and they will see a real pig heart dissection!
Our class novel this half term is Malorie Blackman's 'Pig Heart Boy' where there are obvious links to our Science. we will be learning how to write formal letters and will construct and take part in debates about organ donation.
We are moving on to fractions, decimals and percentages in Maths.
Please see our curriculum plans below for full details of our learning for this term and the rest of the year.
IMPORTANT DATES
SPRING TERM STARTS - Monday 6th January
Wednesday 8th January - Parents' Eve
Please can we remind you to label your child's clothing and equipment so that we know who to give found items to!
If you have any questions or concerns, please come and talk to us. You can make an appointment through the school office, or you could jot a note in your child's homework diary. Please don't come into the classroom before school as this is a very busy time. Thank you.
House Captains
Well done to the following students for being voted in as House Captains for the Autumn Term: Matthew and Summer (Yellow); Skye and Cam (Red); Stan and Daisy (Green); and Alix and Sophie (Blue).
School Council
Well done to Stan, Abbey, Ollie and Cameron for being chosen as our class school Council representatives.
What an amazing session we had with the exotic animals! Check out the slideshow to see some pictures of us interacting with the creatures...
Please take a look at the document below for a list of recommended books to read with your child. Sharing books with them is something you can do regularly to support them in their learning. Listen to your child read; read to them. Ask them questions about what they are reading: Do they understand all of the language? Are they following the plot developments? Can they make predictions about the progression of the story? Have they understood what's being inferred by the author?
These books are recommendations only, not compulsory! There are many other wonderful novels and anthologies available to the children.
IMPORTANT INFORMATION:
This year we will be studying the following curriculum:
Autumn: we start our adventure with our topic 'The Americas' where we will be exploring the wonders of these 2 continents. Our class novel will be The Explorer.
Spring: our topic is The Circulatory and Healthy Lifestyles. We will study these areas of the human body through both our Science and English curriculums, using Malorie Blackman's fantastic novel Pig Heart Boy'. We will debate the ethics of organ donation and carry out our own pig heart dissection!
Summer: our topic is The Battle of Britain and World War 2.
We will also study Electricity, making our own models with working circuits, and Classification.
Weekly Diary:
Monday:
Spelling Homework given
Spelling Test
SPAG homework
Mathletics/TT Rockstars homework set
Tuesday:
Wednesday:
Outdoor Games
Thursday:
Autumn 1 - Swimming
Friday:
Indoor PE
Weekend reading
Additional, optional homework:
If your children are particularly enjoying their learning at school and would like to extend their understanding, see below for a selection of optional activities they make choose to do:
If you were unable to attend the 'Meet the Teachers' afternoon, the information is shared here with you on the following slideshow. Please take time to read it as there is important information about the secondary school application process.