SPORT
We have good facilities for sports and our pupils receive 2 hours of teaching per week. In addition the Daily Mile enables us to offer at least another 45 minutes of timetabled exercise. We have two netball courts and markings for a variety of other sports. Our school field is marked out with two football pitches, rounders pitches and a running track.
Outdoor games lessons are taken by our Sports Specialist Teaching Assistant and the class teachers and teaching assistants. The swimming lessons are taught by qualified swimming teachers.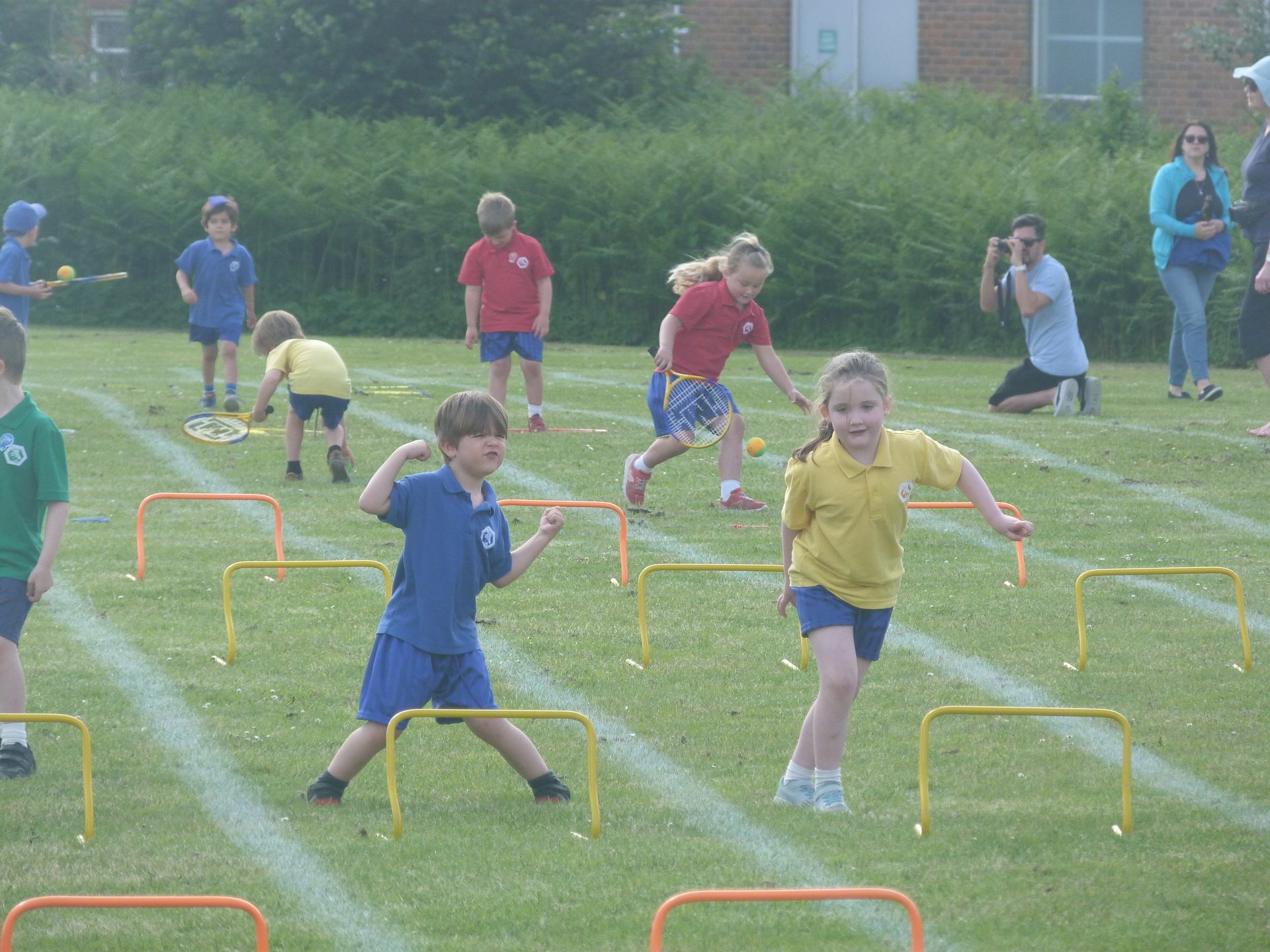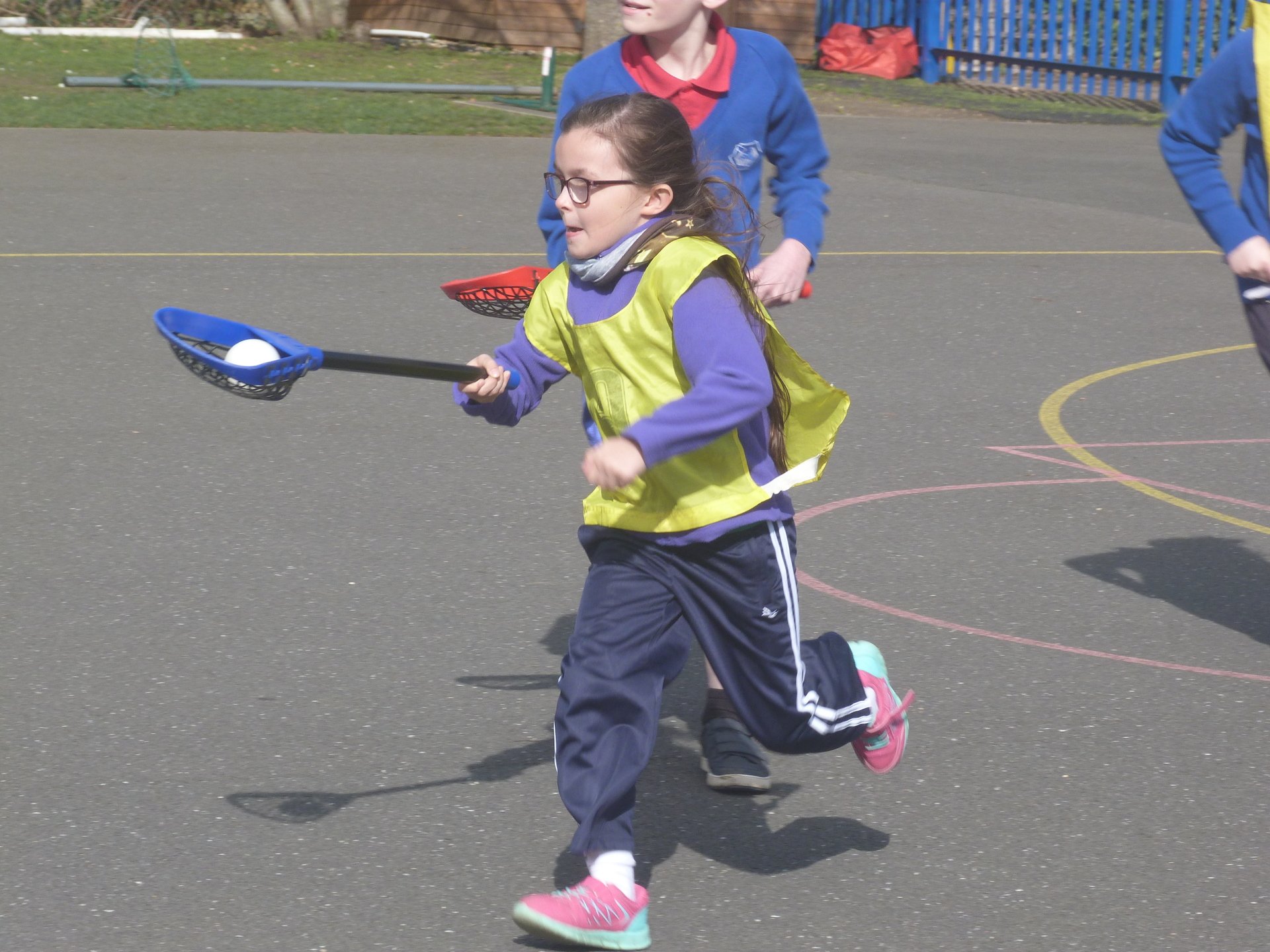 We aim to teach a progression of skills; starting in Reception and building on this up to Year 6. We also aim to develop a love of sport and enable pupils to enjoy activities which they may choose to continue outside school.
Pupils will be taught to
use running, jumping, throwing and catching in isolation and in combination ·
play competitive games, modified where appropriate [for example, basketball, cricket, football, lacrosse netball, rounders and tennis], and apply basic principles suitable for attacking and defending
develop flexibility, strength, technique, control and balance (for example, through athletics and gymnastic)
perform dances using a range of movement patterns ·
take part in outdoor and adventurous activity challenges both individually and within a team
compare their performances with previous ones and demonstrate improvement to achieve their personal best
develop confidence and ability to analyse their own performance and performance of others and to lead others to improve their performance
swim competently, confidently and proficiently over a distance of at least 25 metres.
use a range of strokes effectively (for example, front crawl, backstroke and breaststroke) perform safe self-rescue in different water-based situation
PROGRESSION OF SKILLS DOCUMENT