We are a hardworking class of 29 who will be exploring a number of exciting topics across this academic year. Our teachers are Mrs Cox (Monday-Wednesday) and Mrs Ross (Thursday and Friday). We are lucky enough to have a trainee teacher this year who is undertaking the Surrey South Farnham SCITT Program - Mr Clark. Our teaching assistant is Mrs Clark.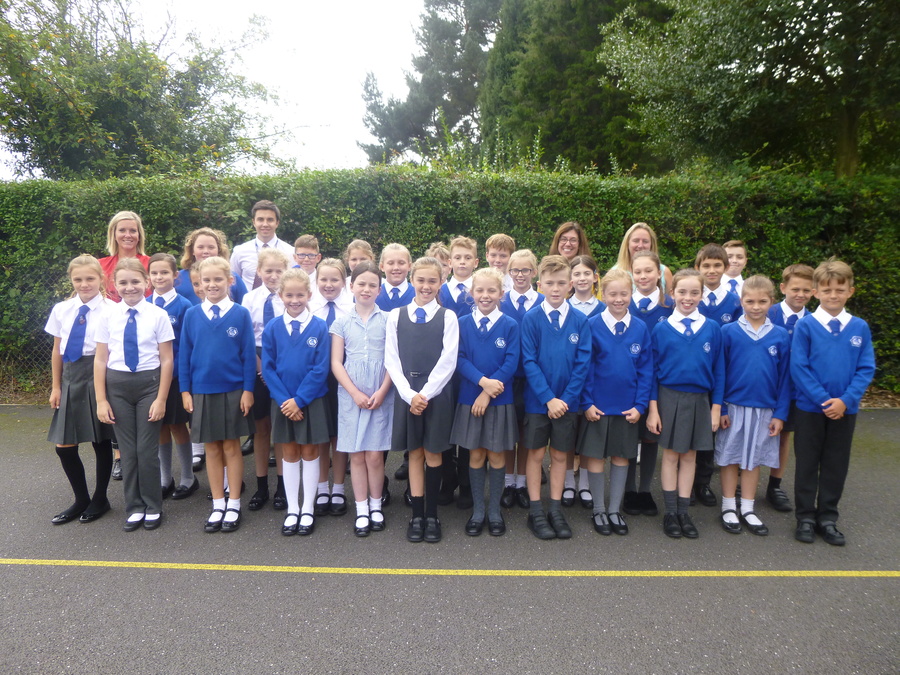 IMPORTANT DATES:
Friday 29th June: School Summer fair
Tuesday 3rd July: Year 7 Induction day - Collingwood, Winston Churchill, Gordon's,
Jubilee High and Charters
Wednesday 4th July: Year 7 Induction day - as above plus Woking High School
Thursday 6th July: 4 students to Gordon's Maths Challenge (all morning)
Friday 6th July: Year 6 Pool Party and BBQ - 2.00pm to 4.15pm
Tuesday 10th July: End-of-year reports sent home (with SATs results)
Wednesday 11th July: Celebration Evening
Thursday 19th July: 2.30pm - Year 6 Leavers' Assembly
Friday 20th July: 9.30am - Leavers' Service at St Lawrence Church
FRIDAY 20th JULY 1.30pm - FINISH YEAR 6!

Year 6 have an exciting term ahead of them. We start our new class novel 'Skellig' by David Almond and will be studying many elements within it: figurative language; story settings; diary entries; character analysis; and video diaries. Alongside this we will be teaching our Science topic 'Electricity'. Drawing on their Year 4 learning, the children will design and make working electrical models. In Geography, we will be studying Europe and looking particularly at how borders changed in the build up to World War 2, and we will continue with our Mastery of the Year 6 Maths curriculum!
REMINDER:
As we now find our days becoming warmer and brighter, could we please ask that you send your child with a water bottle, hat/cap and sun-cream.
WORK OF THE WEEK
Well done to Sophie! You stood up in Guildford Cathedral and read our class prayer out in front of hundreds of people! Your delivery of the prayer was sensitive and confident and we were all very proud of you. Super reading Sophie.
28/06/18
Well done to the following pupils for being elected House Captains for the Summer term 2018:
Callum and Izzy
Chisum and Annabelle
Bethany and Ellie
Keira and Sophie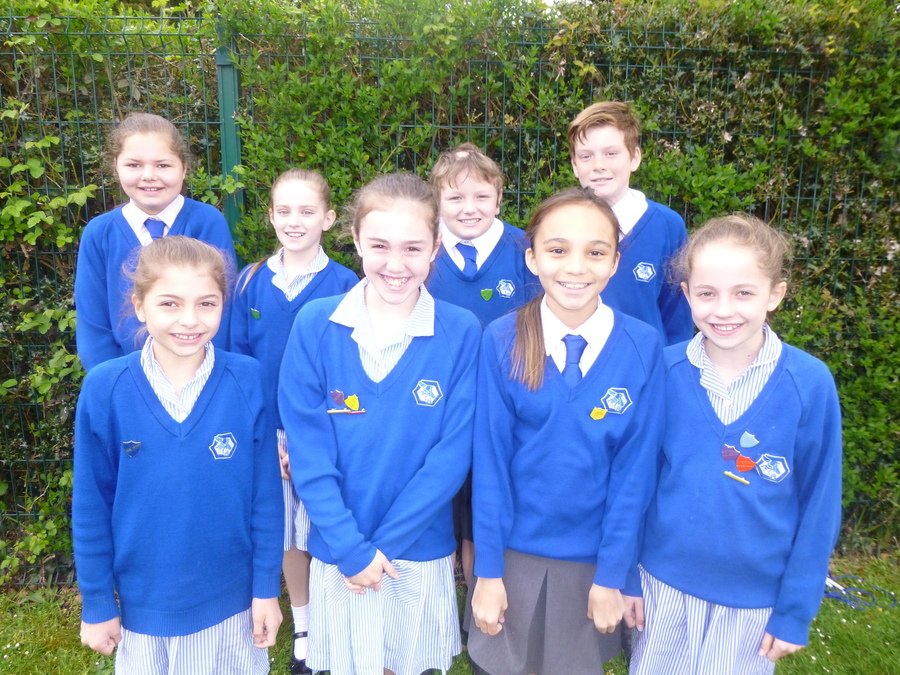 Thank you to the outgoing House Captains for setting such a super example!
WELL DONE TO RED HOUSE WHO WON THE SPORTS DAY CUP THIS YEAR. CALLUM AND IZZY LOOKED VERY PROUD OF YOU ALL!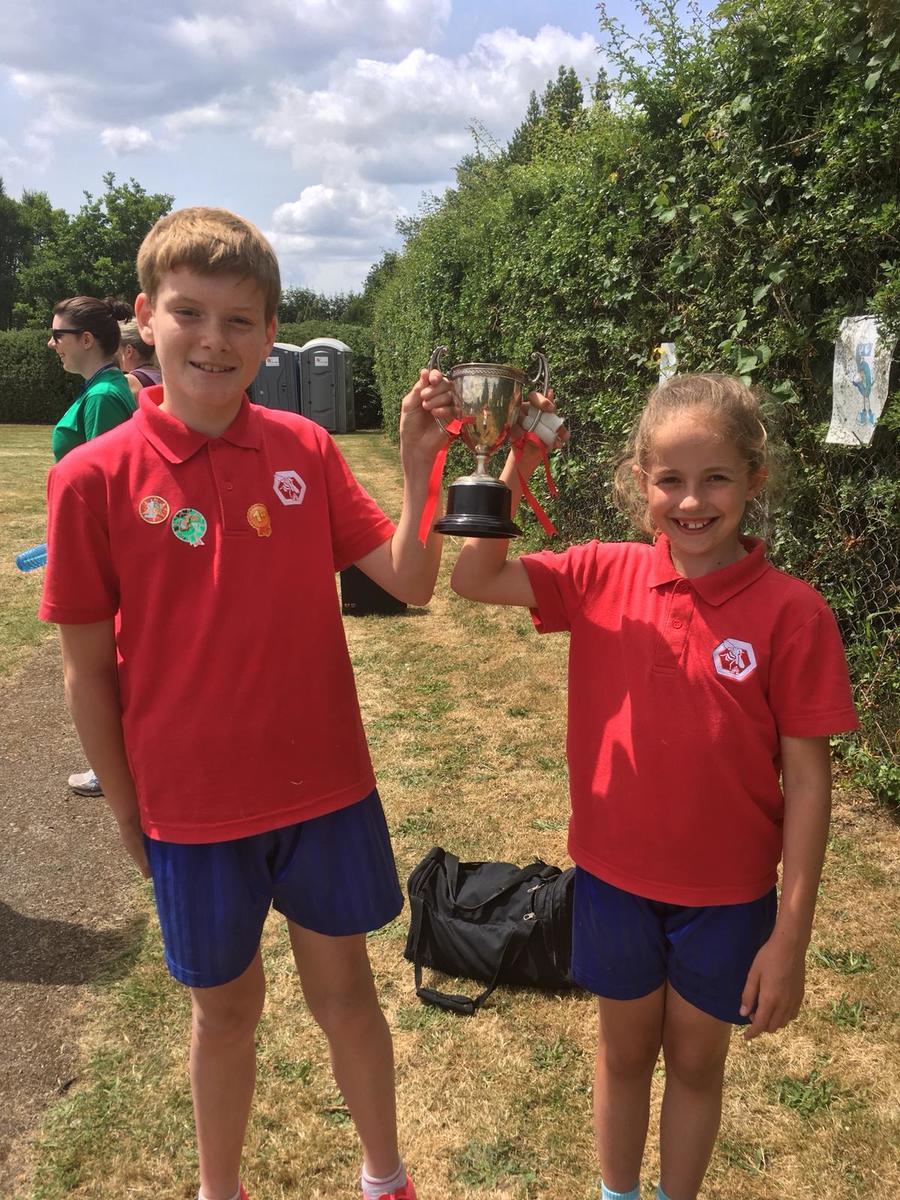 SCHOOL COUNCIL
In Year 6, 4 students are chosen to be on the school council and they have much more responsibility than in previous years. Very well done to Sophie, Dylan, Isabel and Elishka who are going to be doing the job for us this year.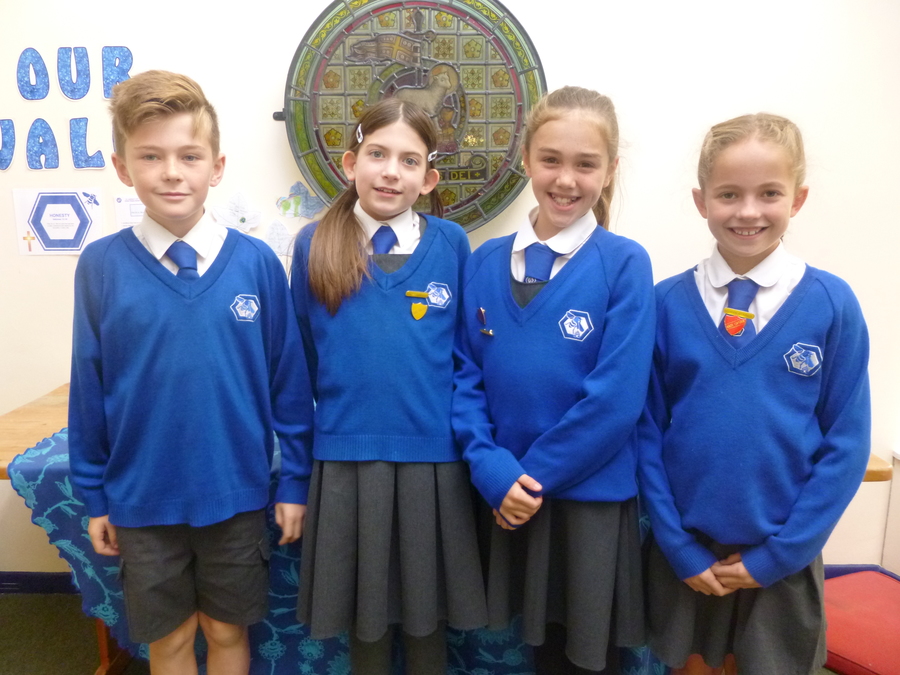 Year 6 Netball
Well done to our Year 6 netball team. Not only did we win our league this season (with a goal difference that almost went into triple digits!) but we came 2nd in the WASPs Tournament - out of 20 schools, many much larger than ours. We are so lucky to have been coached by the wonderful Teresa and are very proud of our hard-working, committed and talented players: Frankie, Izzy, Callum, Paige, Keira-Nell, Layla and Annabelle.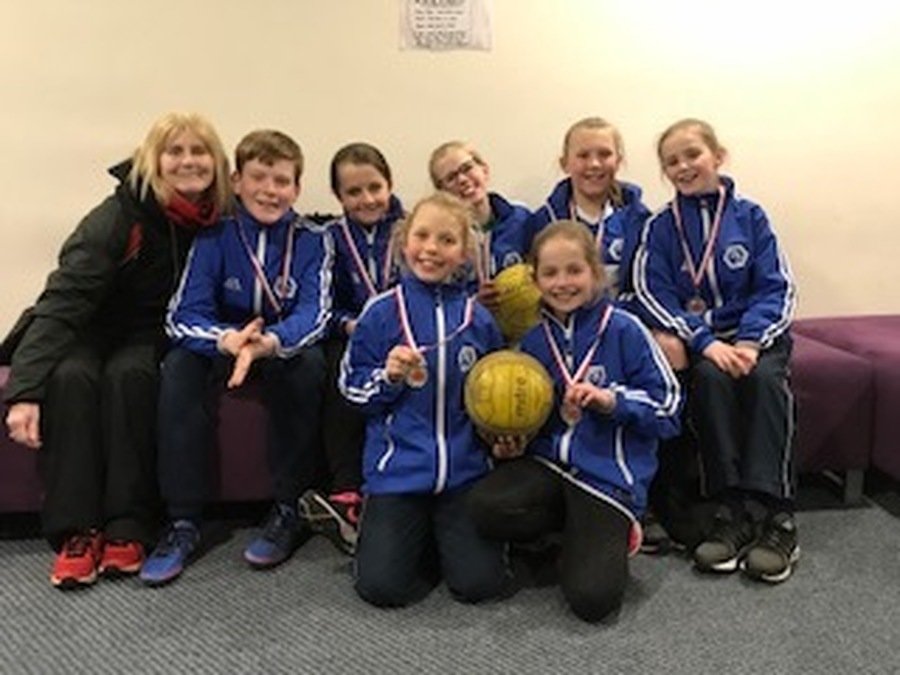 Year 6 visit to the Winchester Science Centre and Planetarium 2018
We had a fabulous day exploring the workings of the digestive system and watching the wonders of the universe in the Planetarium. It was definitely one of our favourite trips! See the slideshow below to witness what fun we had:
Last term, Year 6 were lucky enough to perform in the Chobham Proms. This year we were working with an African drummer named Kwame who came to school and led us in a drumming workshop. We listened to African music and performed alongside it.
The Proms took place in St Lawrence Church and we performed with 3 other schools: Valley End, Coworth-Flexlands and Gordon's. We were led by the fantastic Maggie Guilfoyle and would like to thank her for the wonderful opportunity.
IMPORTANT INFORMATION:
This year we will be studying the following curriculum:
Autumn: we start our adventure with our topic 'The Americas' where we will be exploring the wonders of South America with a particular focus on the Amazon Rainforest. Our class novel will be 'Journey to the River Sea'. We will then read the fantastic fantasy novel, Skellig, by David Almond. Skellig is an award winning novel which has won both the Whitbread Children's Book of the Year and the Carnegie Medal from the Library Association. Later on, we will look at healthy living and the heart using our book Pig Heart Boy. We will consider the debate around organ donation and learn how this vital organ works and is structured.
Spring: our topic is The Circulatory and Healthy Lifestyles. We will study these areas of the human body through both our Science and English curriculums, using Malorie Blackman's fantastic novel Pig Heart Boy'. We will debate the ethics of organ donation and carry out our on pig heart dissection!
Our Humanities topic is the changes in Britain from the Stone to Iron age. We will carry out more map skills, including studying Ordnance Survey maps.
Summer: our topic is World War 2, with particular focus on The Battle of Britain. We will look at the impact this event had on Britain during the war and how it impacted on Chobham too. We will read the novel 'Once' by Morris Gleitzman to bring other aspects of WW2 alive to the children.
We will also study Electricity, making our own models with working circuits, and Evolution.
Weekly Diary:
Monday:
Spelling Homework given
Spelling Test
Maths homework to be handed in
Mathletics homework set
Tuesday:
Swimming - all groups
SPaG homework given out
Wednesday:
Outdoor Games
Thursday:
SPaG homework to be handed in
Maths homework given
Times table test
Friday:
Reading homework given
Sports Hall
This term during indoor PE, we are taking part in a 'Sports Hall' challenge. We are doing a series of circuit activities (e.g. shuttle runs, chest push and standing triple jump) and timing and recording our scores. Our aim is to each week improve upon our scores.
See our photos and look at what fun we are having: