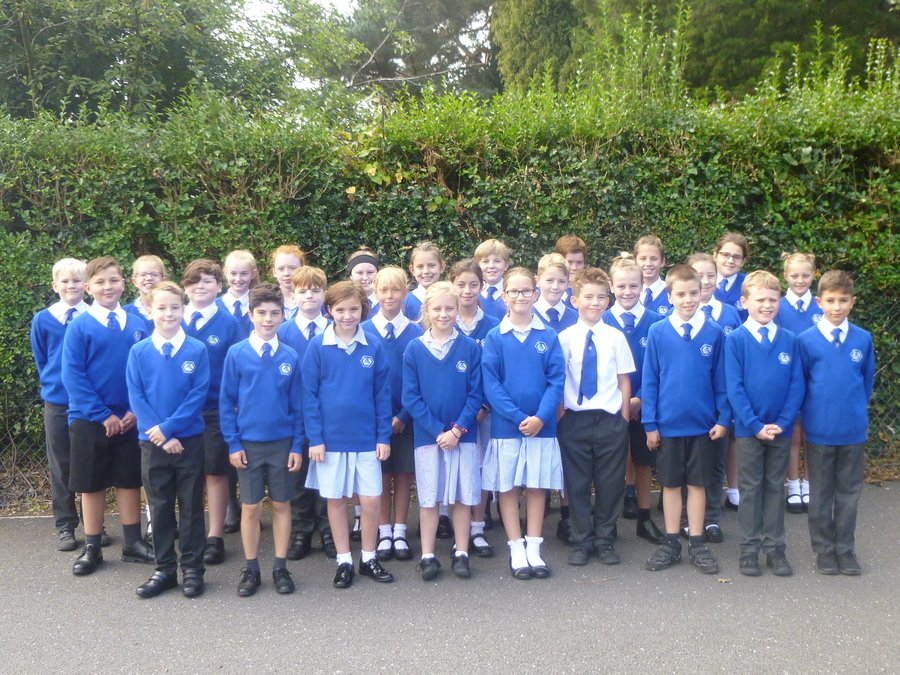 We are a hardworking class of 29 who will be exploring a number of exciting topics across this academic year. Our teachers are Mrs Cox (Monday-Wednesday) and Mrs Ross (Thursday and Friday). Our teaching assistants are Mrs Clark and Mrs Cole.
Watch below for important Year 6 diary dates. We aim to keep you updated as much as possible,
IMPORTANT DATES
(If you are unable to attend, please see the slideshow below)
Friday 28th September 2018 - Chobham Proms
Monday 15th October to Friday 19th October - CYE Residential
Friday 19th October - Finish for half term.
Monday 29th October - Return to school
We cannot wait to meet our new class and set them on the path towards an exciting final year at St Lawrence!

Year 6 have a busy term ahead of them. We start our new class novel 'Skellig' by David Almond and will be studying many elements within it: figurative language; story settings; diary entries; character analysis; and video diaries. We will also study Macbeth as part of our Shakepeare curriculum. Maths will be continuing the mastery curriculum which the children started in year 5.
Our main topic this half term is Ancient Greece. We will be looking at the Ancient Greeks' place in History, their legacy, the city states of Athens and Sparta and the legacy the Ancient Greeks left. Our Art will be linked to this topic as we study, design and make Greek pots and urns. In Science we will be studying Evolution and Inheritance and our music curriculum will be learning to play a new instrument - the boom whackers which we will be performing in the church as part of the Chobham Proms. we will continue with our Mastery of the Year 6 Maths curriculum!
REMINDER:
P Insert Item lease remember to label all of your children's clothing and equipment.
WORK OF THE WEEK
Well done to Yusuf for a brilliant report looking at the differences between the Ancient Greek city states of Athens and Sparta. You used secondary sources to find information and wrote in great detail about how the 2 societies differed for women, children and men. Excellent work Yusuf!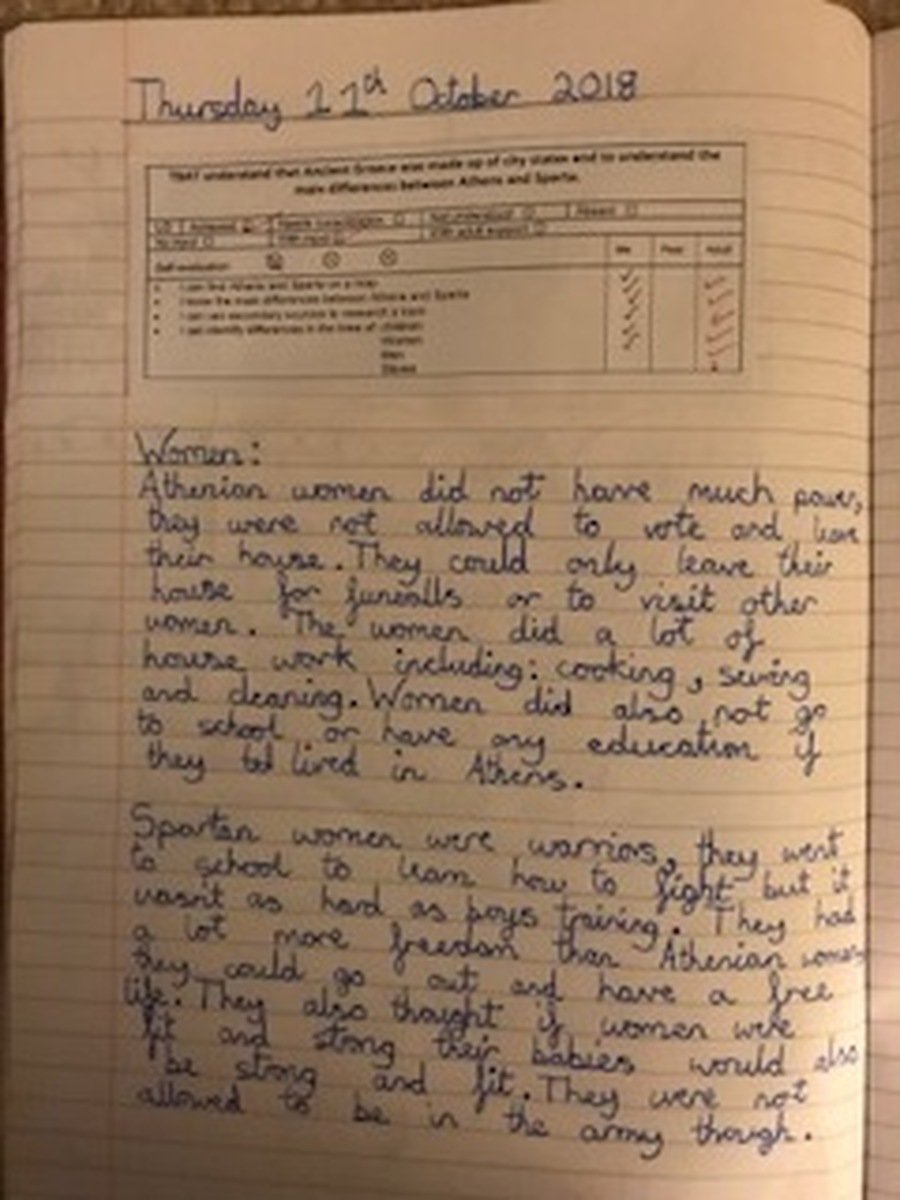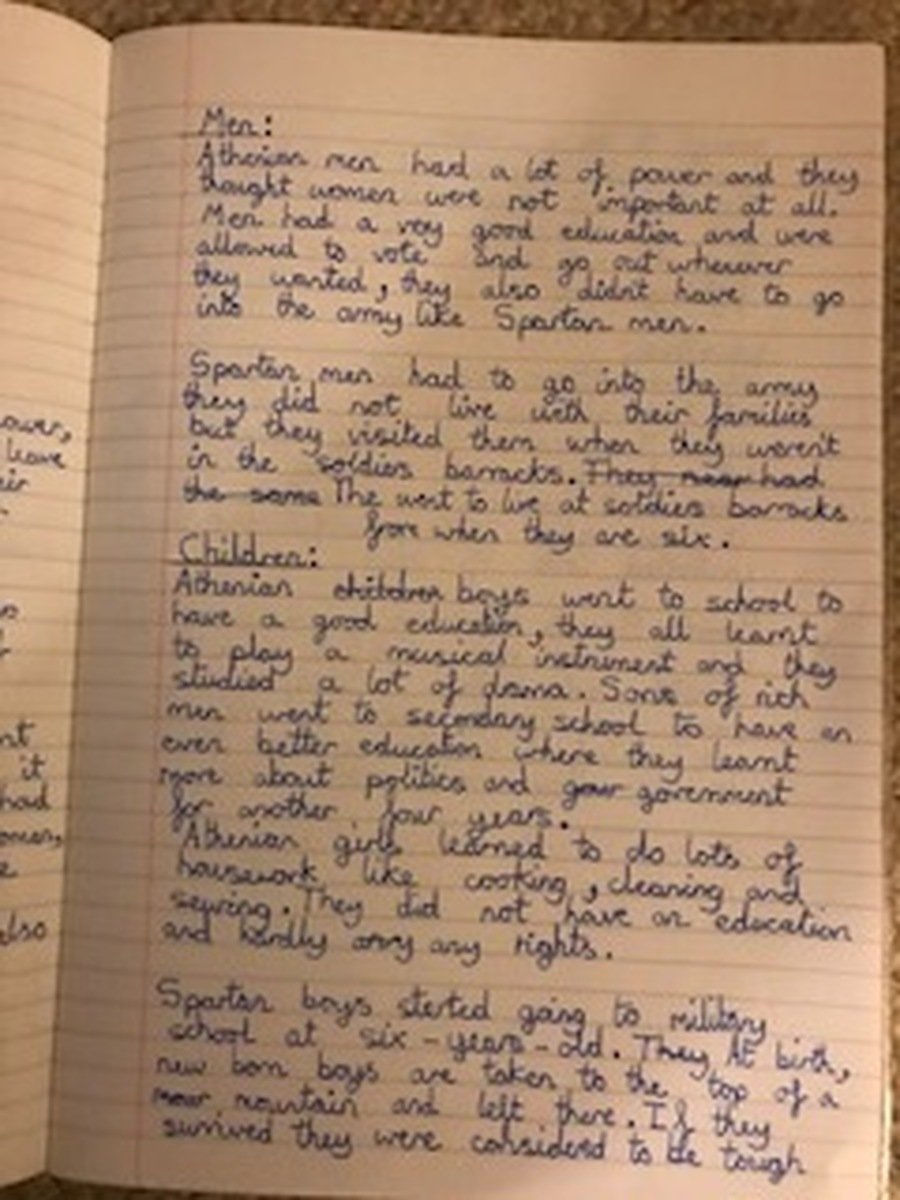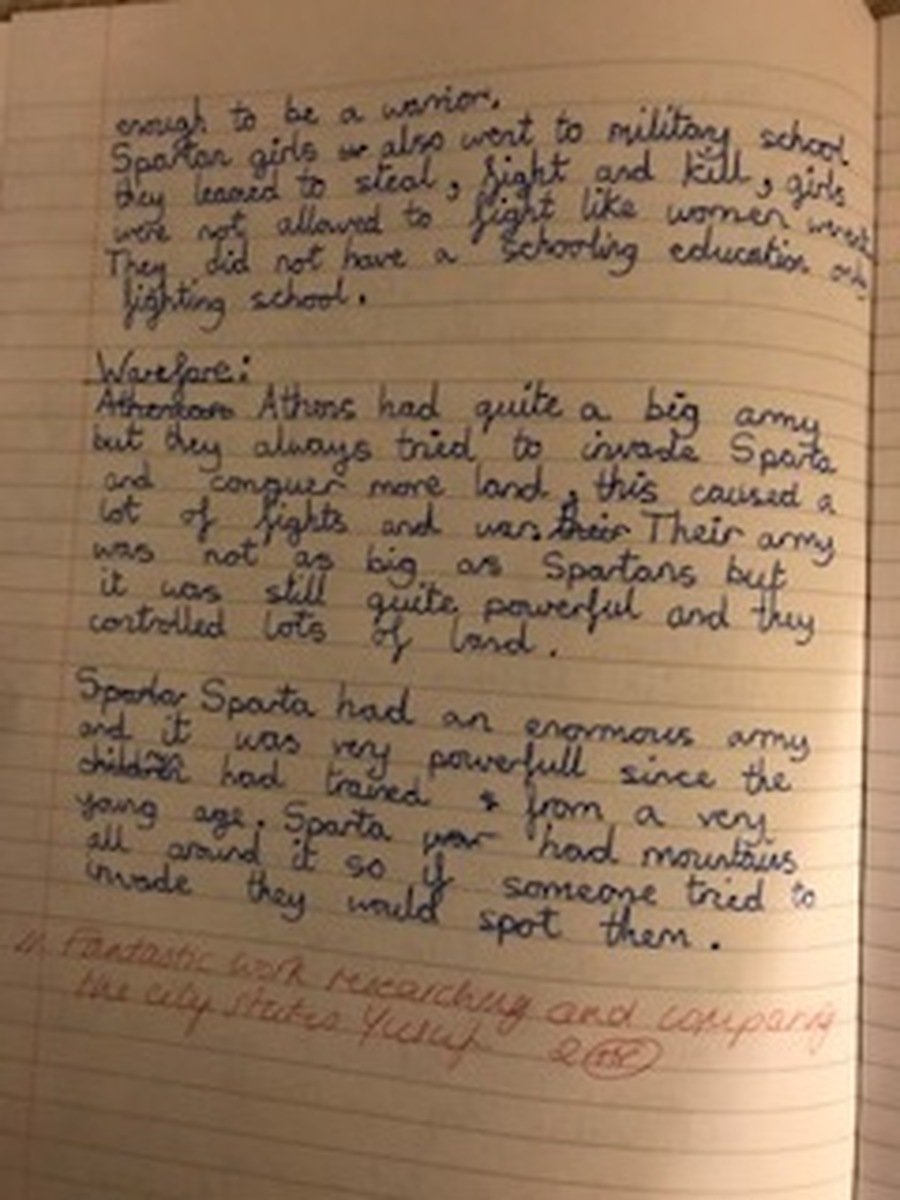 Our House Captains must present themselves to each House and explain why they feel they should be chosen to be a Captain. We are looking for students who are kind, hard-working, committed and good role models.
Congratulations to the following students who have been voted in as our Autumn Term House Captains by the rest of the children in the school:
Owen and Callum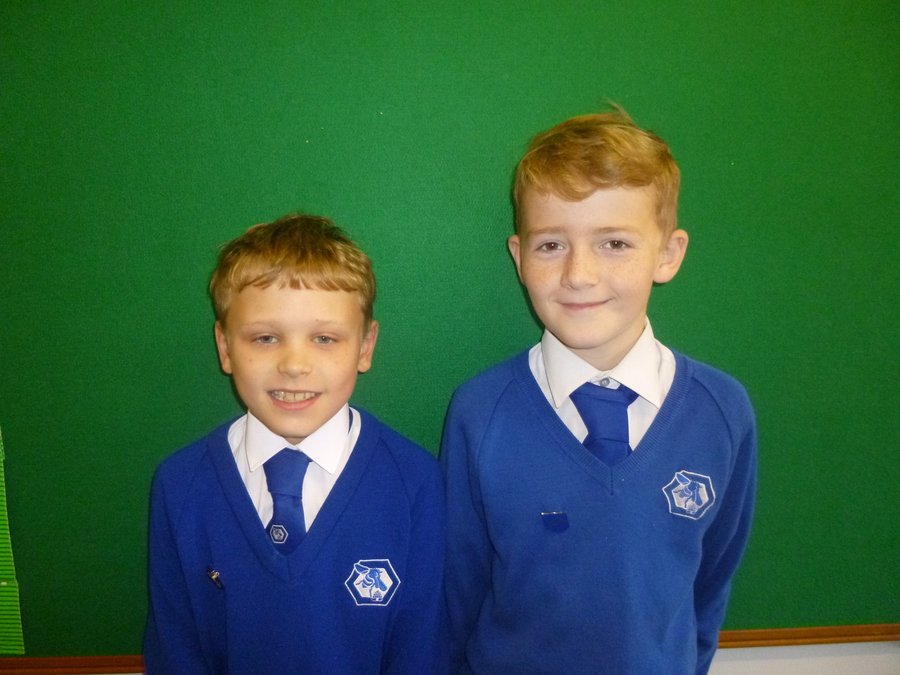 Bea and Immy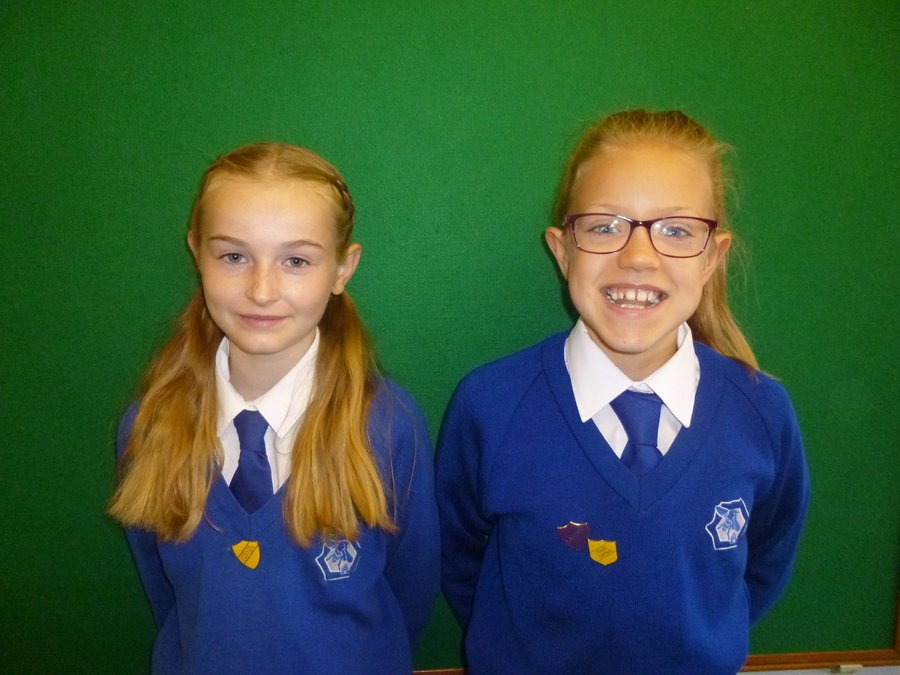 In Year 6, 3 students are chosen to be Sports Captains. Mrs Tucker and Miss Ufton choose those pupils who have demonstrated a positive sporting contribution to the school, who demonstrate good skills of leadership and who demonstrate attitudes that show good sportsmanship. Well done to Roisie, James and Daisy for being chosen to fill the role for this year.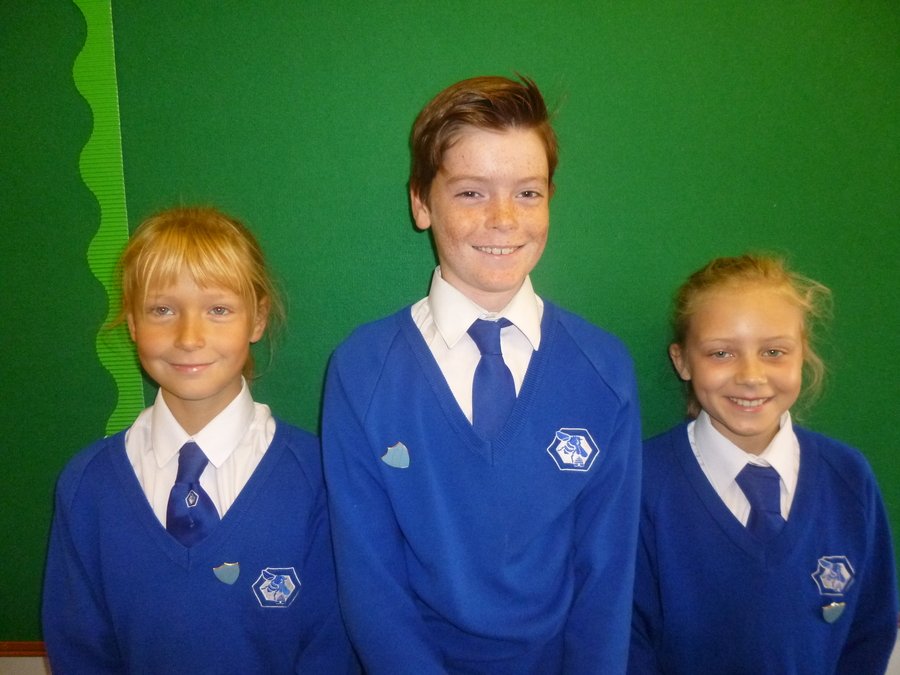 SCHOOL COUNCIL
In Year 6, 4 students are chosen to be on the school council and they have much more responsibility than in previous years. Well done to Jamie, Alfie-John, Immy and Cayden who were chosen to represent their classmates for Year 6.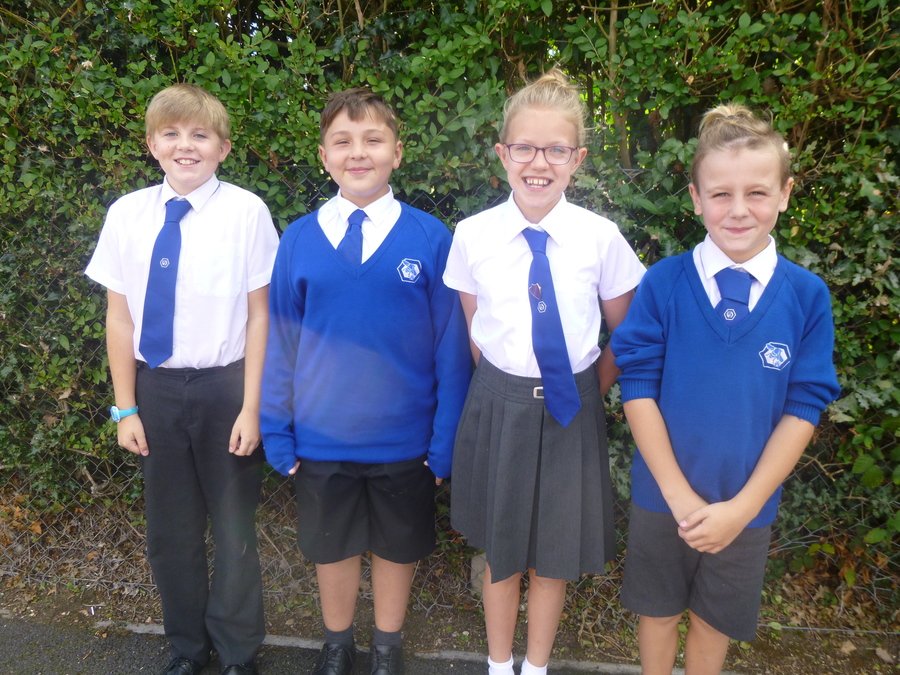 Curriculum Meeting - 12/09/18
We discussed the structure of the year with parents and also shared important information about Secondary school applications. If you would like to discuss anything, please do not hesitate to contact us.
IMPORTANT INFORMATION:
This year we will be studying the following curriculum:
Autumn: we start our adventure with our topic 'Ancient Greece' where we will be exploring the wonders of this ancient civilisation and the legacy they left. Our class novel will be Skellig, by David Almond. Skellig is an award winning novel which has won both the Whitbread Children's Book of the Year and the Carnegie Medal from the Library Association.
Spring: our topic is The Circulatory and Healthy Lifestyles. We will study these areas of the human body through both our Science and English curriculums, using Malorie Blackman's fantastic novel Pig Heart Boy'. We will debate the ethics of organ donation and carry out our on pig heart dissection!
Our Humanities topic is 'River Deep, Mountain High' - The rise of the Islamic Empire.
Summer: our topic is The Spark of Modern Life and Politics. We will read the novel 'Boy' by Roald Dahl
We will also study Electricity, making our own models with working circuits, and Classification.
Weekly Diary:
Monday:
Spelling Homework given
Spelling Test
SPAG homework
Mathletics homework set
Tuesday:
Wednesday:
Autumn 1 - Swimming
Outdoor Games
Thursday:
Friday:
Indoor PE
Weekend reading