Year 4
Welcome to the Year 4 webpage. Our class teacher is Mrs van Wyk and our teaching assistant is Mrs Pointon.
***SUMMER TERM***
The Summer Term is going to be packed with lots of exciting learning! Starting with a great WOW day on our first day back after Easter Holidays in which the children will be introduced to their topic for this term which is Vikings. They will be making model Viking Longboats which will accompany our Viking Display.
We will be revising ideas we have already covered throughout the year, in Maths and English, but will also be introducing some more challenging learning concepts in order to prepare the children for Year 5. We will be covering lots of interesting and different texts in English so please question the children about their learning and share in our enthusiasm.
In Science this half term we will be exploring and investigating teeth and eating, so if some strange conversations arise around the dinner table you have the explanation.
July is a month of new learning opportunities with a mix of science based and technology based topics. In PE we will be following a Learning to Lead plan and teaching new skills to Year 1.
Please keep checking our Year 4 page to see who the next work of the week belongs to...
Bea B!
In Year 4 we love learning through practical experience and enjoyment.
Violins
The children have a Violin lesson every Thursday after lunch. Please ensure that they have their Violins in school every Thursday to take full advantage of these great lessons.
Weekly diary:
Monday
Spellings taught in class (test on Friday)
Hand in Maths and SPaG homework
Tuesday
Mrs Stewart is in Year 4 on a Tuesday after lunch to teach the children RE and French.
Wednesday
Maths and SPaG homework explained and given to the children. Homework is recorded in homework diaries.
Indoor PE
Thursday
Times tables test
Whole class violin lesson
Outdoor PE
Friday
Spelling test
Homework
Spelling, punctuation and grammar homework books will be given out at the start of the year, and children will be set work from this book every Wednesday. Maths activity sheets will be glued by the children into Maths homework books every Wednesday. Both sets of homework must be completed and handed in by the following Monday.
In the yellow homework book, 4 sentences to match the SPaG homework needs to be completed by Monday.
Spellings will be taught on Mondays and tested on Fridays. Your child will be expected to practise these spellings at home. Spelling lists for each half term will be given to the children at the start of the half term, to be glued into their diaries.
Your child also needs to be reading to you every week for at least 20 minutes. Their diary reading record then needs to be signed.
Please ensure your child makes full use of Mathletics - 1000 points a week would be a good target to aim for. If you are unsure of how to use Mathletics, please speak to Mrs van Wyk.
The homework is always linked to the learning and is explained to the children in depth therefore they should be able to complete the majority of their homeowork independently. If there are any concerns about this please dont hestitate to contact Mrs van Wyk.
Class Adventure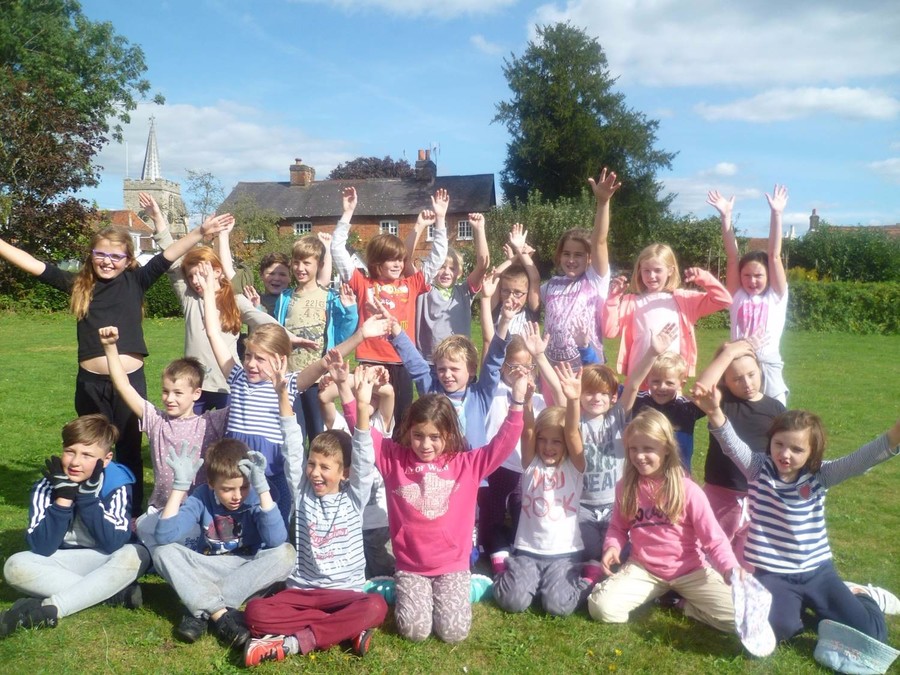 This year, the Year 4 Class Adventure was on the 22nd and 23rd of September. It was fantastic! Find out more by visiting our Class Adventure webpage.