Welcome to Year 3's page.
We are a fun loving and busy class.
Work of the week this week goes to Freddie L for a great recount of the boat Journey.
Well done Freddie!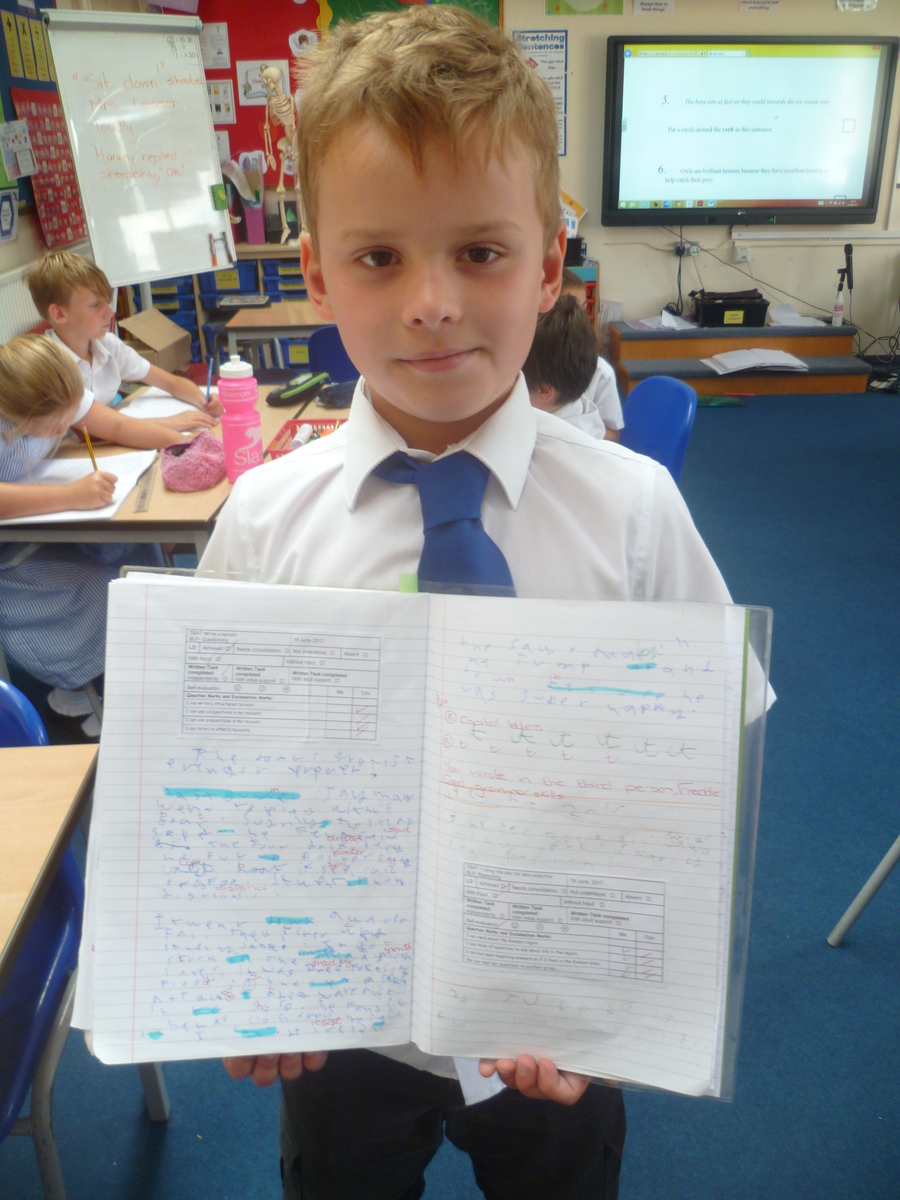 To introduce our topic this term we did our best to locate some places within the UK. It was very interesting trying to put Wally near Surrey.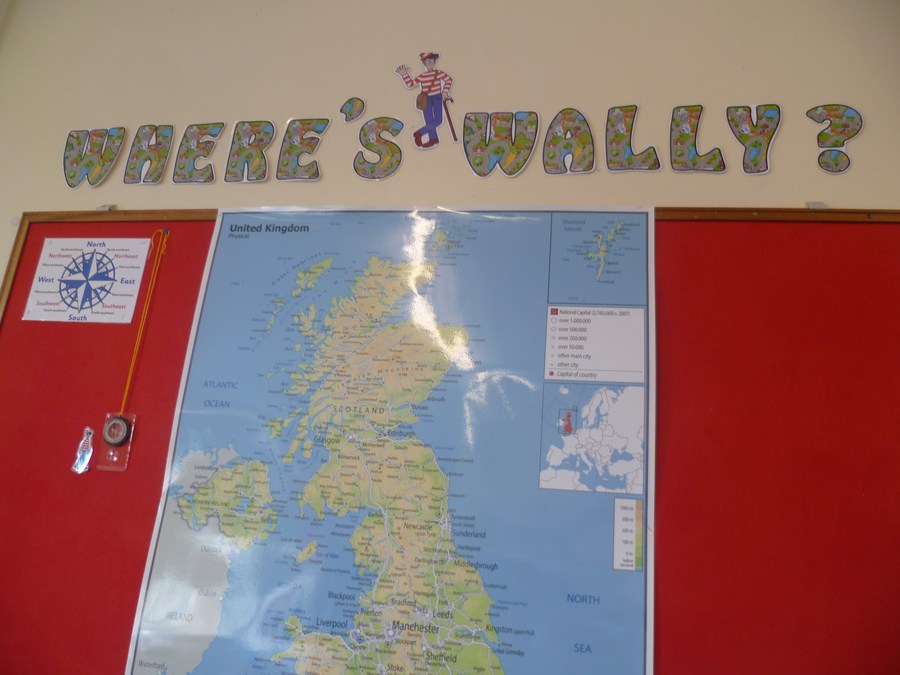 Photos of Year 3 working during the day
Mrs Lesser, the class teacher, and Mrs McCarthy (Year 3 TA) welcome you to Year 3. We are looking forward to a fun-filled year.
This week in English we have started looking at Play scripts. By the end we may find some budding actors/actresses.
This term we will be covering Map reading skills and the UK. If your child would like to make a list of places they have visited in the UK, we can locate them on our map.
Please help support your child at home by encouraging them to learn their Times Tables. If you need any fun ways of doing this please see either Mrs McCarthy or myself for some tips.
In year 3 we work hard and enjoy challenges. Learning is fun and we aim to become confident, independent learners as the year progresses.
Please ensure that all items of stationery and clothing are marked so that the children can easily identify their belongings.
We would like to emphasise the importance of PE as a curriculum subject. Therefore can you please ensure that PE kits are in school everyday, including trainers.
All the children started swimming this week and had a splash of a time!
We set homework daily, except for Thursdays, and it is important that all homework is neatly completed and handed in by the due date.
Spelling words are given out on a Monday. We revise them during the week in class but it is still necessary to learn these words at home for Friday's spelling test.
Please can Parents/Carers sign the homework book weekly.
Reading is very important and we would like the children to have a reading book with them every day. School reading books / library books will be changed as soon as possible after the homework diary states that the book has been read and is signed by a parent/carer.
We also encourage the children to use Mathletics. Mathletics allows the children to become confident with a range of maths skills and principles.
PE lessons:
Outdoor PE is on a Tuesday.
Swimming on Wednesday.
Homework:
Mon - Spellings (Test on Fri)
Tues - GPS (Due in Thurs)
Wed - Maths (Due in Mon)
Fri - Times tables (Test on Thurs)
Keep the dates:
14th July - Y3 assembly
We can work as a team ......We are considerate.....We are enthusiastic.....