What's On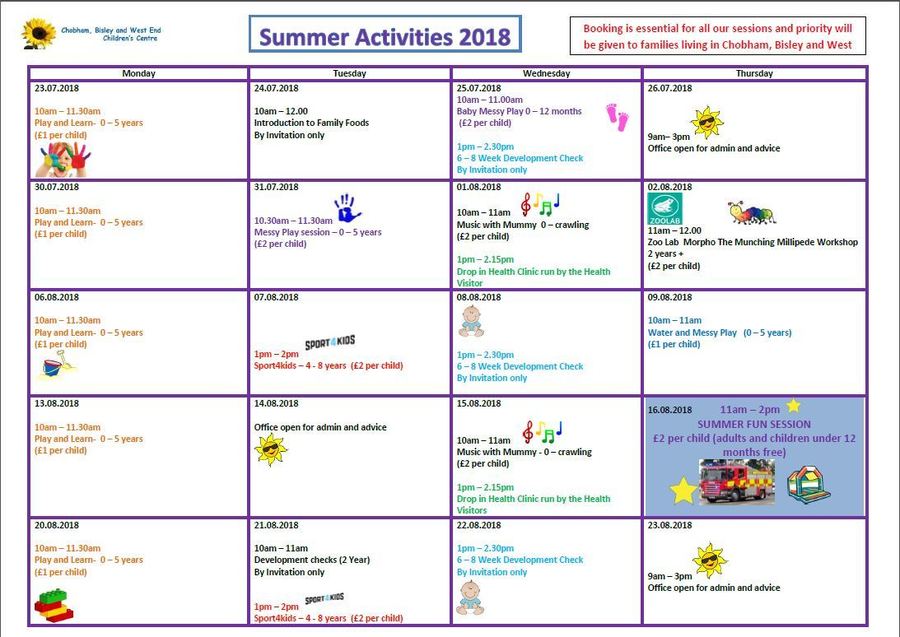 Please have a look at the summer timetable above to show the great summer session at the Chobham, Bisley and West End Children's Centre.
Please contact the office on 01276 855675 or email: ccentre@stlawrenceprimary.co.uk to book.
Please note siblings are welcome to attend sessions during in the summer sessions.
Don't forget to book for our exciting SUMMER FUN SESSION on Thursday 16th August from 11am - 2pm.