Swimming
We are very lucky to have our own pool. Every child in the school has swimming lessons; taught by a fully qualified swimming teacher. We run the lessons from September until the October half term and then again from the end of May. Reception pupils do not swim in the Autumn term. Parent volunteers help out, supervising changing and helping on the poolside.
10 staff members have a qualification which allows them to supervise swimming sessions.
The pool is also used for an after school Swim Fun Club on a number of days, for class splash sessions at the end of term and for inter-house swimming competitions.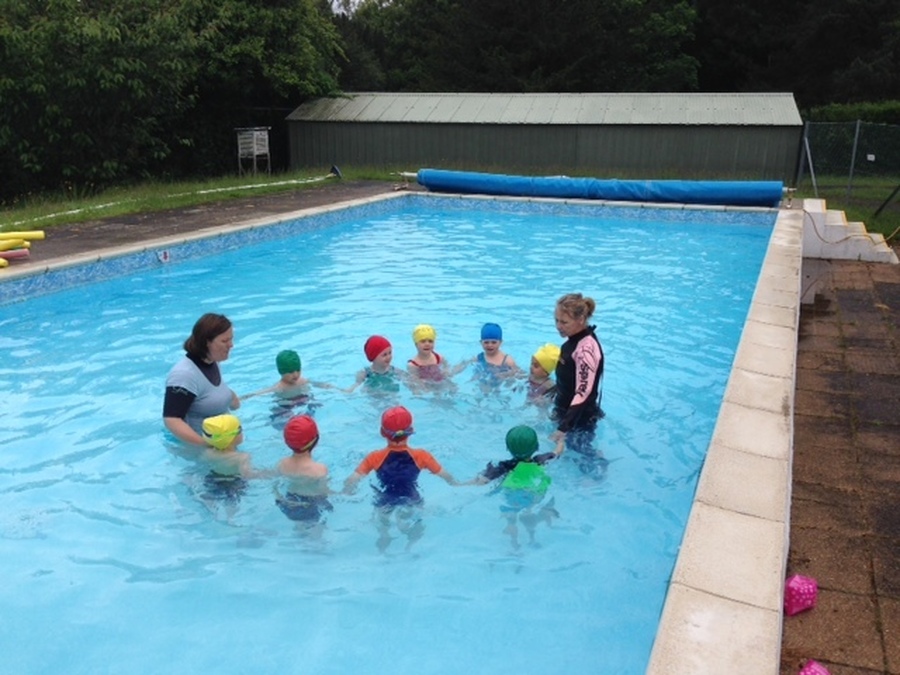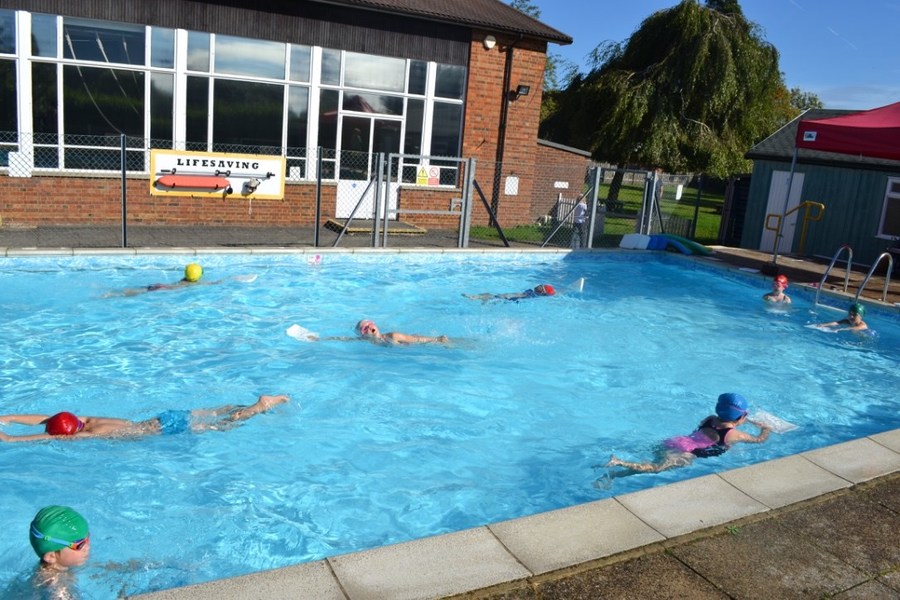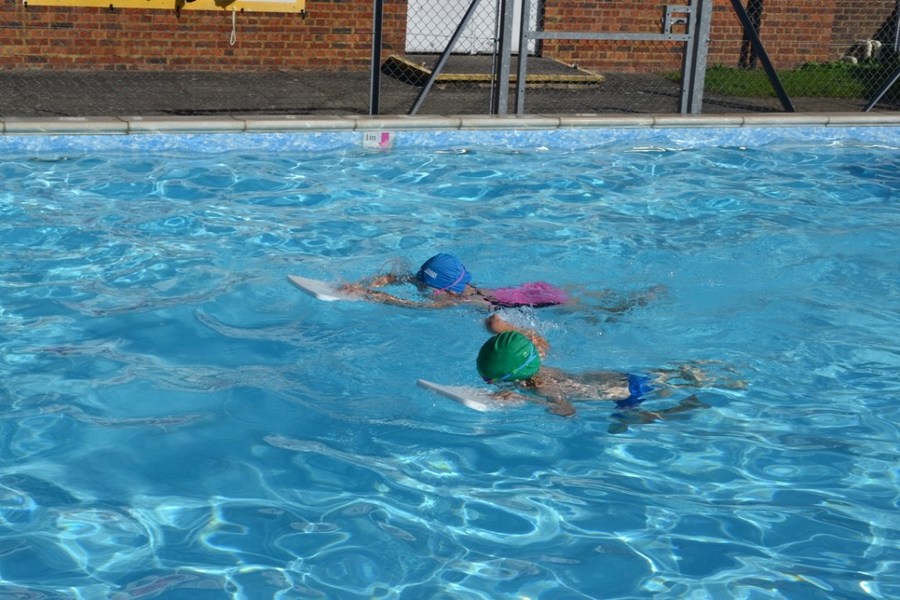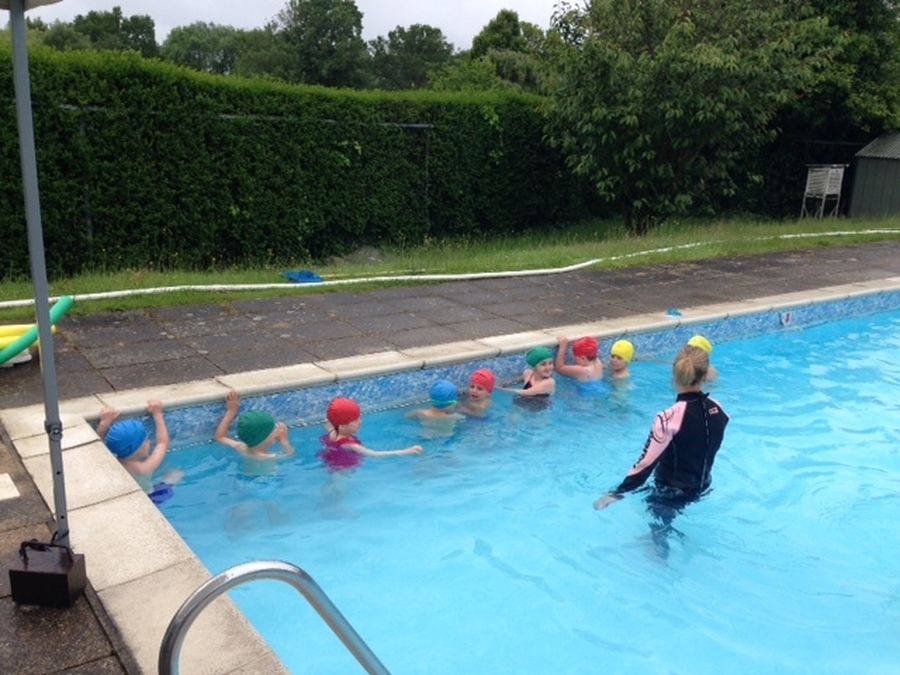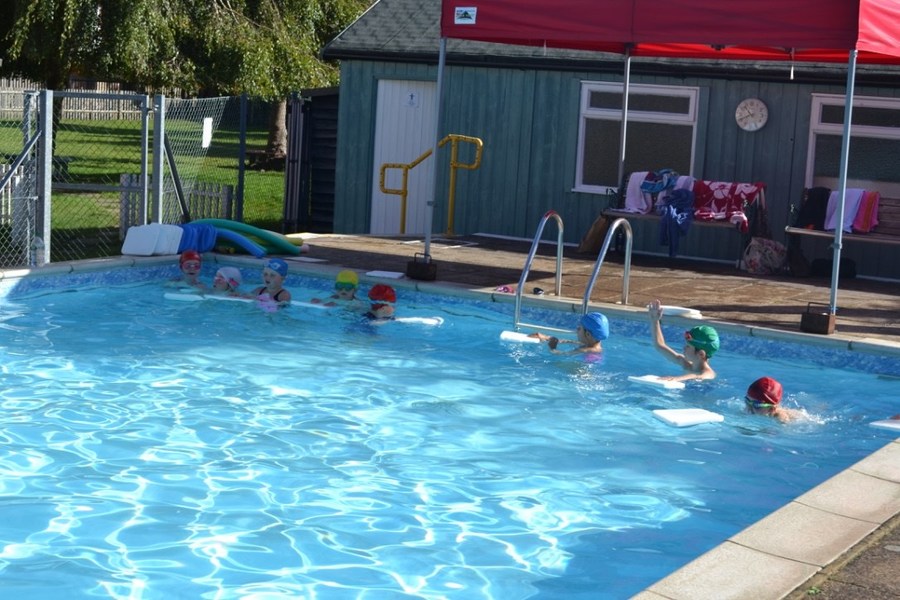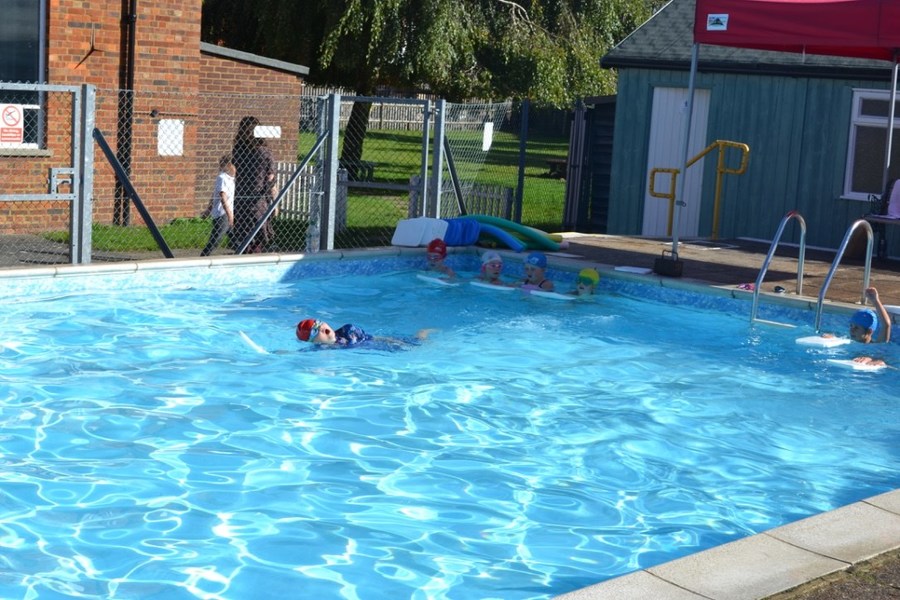 On Saturday 27th June the St Lawrence Swim Squad took part in the WASPS Annual Swim Gala at Woking Pool in the Park. The gala was a mixture of individual freestyle, breaststroke and backstroke races as well as team relay races. There was a mixture of nerves and excitement in equal measure at the beginning but once everyone had completed their first race there was much more confidence for the relays.
We were delighted with every swimmer that competed, impressed with their swimming abilities and proud of their team work as their cheered each other on! We were particularly thrilled as many swimmers swam up an age group and did strokes that weren't necessarily their favourite! We can't wait for the inter-house swimming gala now.....
Here are the team's results:
Year 6 Freestyle Phoebe S - 2nd Luke T - 4th
Up to Year 5 Freestyle Rachel H - 3rd Ewan H - 4th
Year 6 Breaststroke Lily C - 3rd Henry L - 4th
Up to Year 5 Breaststroke Lucy B - 3rd Adam H - 5th
Year 6 Backstroke Sophie-Lily S - 1st Luke T - 5th
Up to Year 5 Backstroke Nancy C - 4th Ewan H - 4th
Year 4 Freestyle Scarlett 4 - 3rd
Year 3 Freestyle Scarlett S - 4th
Freestyle Relay Sophie-Lily, Adam, Ewan, Phoebe 4th
Float Relay Scarlett S, Luke P-E, Henry, Annie D 3rd
Girls Medley Relay Scarlett D, Lily, Rachel 5th
Boys Medley Relay Ewan, Adman, Luke P-E 4th